Serving The Community For Over 100 Years

Call us for a friendly chat…
Meet The Team

Meet The Team
MMOD Solicitors is one of the longest established legal practices in County Clare and is located in Wood Quay, Ennis, adjoining Parnell Street with its ample and convenient car parking. We have been providing a wide range of legal services to the people of County Clare and surrounding areas for over a 100 years.
We are committed to helping our clients resolve their legal issues by providing a friendly and efficient professional service that is completely confidential.
We are a three Solicitor practice with qualified accountant and highly skilled legal support staff.
Our solicitors have a wealth of experience and it is our aim to provide informed legal advice and guidance to our clients in the following areas:
Wills and Estate Planning

Probate and Administration
Litigation and Personal Injury
" To serve our clients with honesty and integrity whilst maintaining at all times the highest professional standards and quality of advice."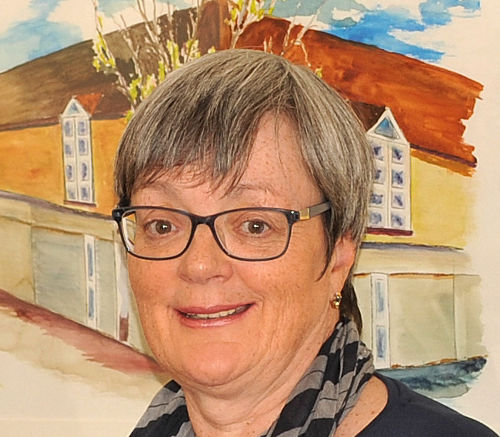 Isobel O'Dea Isobel completed her BCL Degree from University College Cork in 1982. She qualified as a Solicitor in 1986, having completed her apprenticeship in Co Tipperary. Isobel joined this firm in February 1986 and became a Partner in May 1993. She is also the County Coroner and the first lady Coroner appointed by the Local Appointments Commission. Isobel prosecuted on behalf of Ennis Town Council in the District Court for many years. She also deals with licensing issues in District and Circuit Courts. Isobel has appeared in all courts in civil litigation matters, and has years of experience with PIAB applications. She has extensive experience in conveyancing and property related transactions. Isobel is a past president of the Coroners Society of Ireland, and is a Member of Ennis Business Network. Over the years she has been involved with local Community groups including Tennis, Badminton, GAA, Soccer and Cycling Clubs.

Bernard Mullen Bernard is an Oxford University Law Graduate and dual qualified solicitor in both Ireland and the UK. He has over thirty years' legal experience and has worked in both private practice and industry. Bernard has a wide range of experience in litigation matters having advised extensively in the areas of personal injury, medical negligence, fatal accidents, professional negligence, contract disputes, employment law, property and general business. Bernard has long standing experience in preparing cases for hearing and has appeared in all courts including the Supreme Court, Court of Appeal, High Court, Circuit Court and District Court..

Highly recommend MMOD Solicitors. Efficient and professional service provided for our house sale.


Isobel is a top quality solicitor and in my experience one of the most competent and trustworthy in the country, I highly recommend her.

I would highly recommend MMOD Solicitors. They have been very responsive, efficient and helped to close my sale extremely quickly but also very professionally. Isobel and Frances are a pleasure to deal with. I don't do many reviews, only when I feel someone has done a really good job. I am happy to use them for the foreseeable future!
We engaged Isobel from MMOD Solicitors for the sale of our property. A process which is usually stressful was instead smooth and extremely stress free. Isobel is so approachable and went above and beyond to assist with getting the best outcome for us. Her communication, professionalism and efficiency are second to none. We would highly recommend using Isobel and MMOD Solicitors any time.


Fantastic service, very professional, trust worthy and quick to response on our query. It was an absolute pleasure to deal with Isobel and her team and I'm using this opportunity to thank them again for everything! Highly recommend MMOD Team.

Isobel and Frances looked after us when we were buying our new home. They made the process as easy as possible for us. They were efficient, approachable, and responsive any questions we had. Would highly recommend.

We used Mmod for buying our house and I can't recommend them highly enough! We were first time buyers but they made the process very straightforward. Isobel and Francis were both very helpful, always very quick to come back with updates and responses and lovely to work with.
I highly recommend Isobel and MMOD. They are very extremely efficient, reliable and approachable. Buying our home seemed as important to Isobel and it was to us.The website is so professional and easy to navigate


Dealt with MMOD when buying a new home. Isobel and the team were brilliant to deal with, very prompt and efficient in dealing with the sale. Very easy to make contact with over the phone, compared to others. Excellent solicitors, would highly recommend them

Isobel and her team were fantastic to work with when I was buying my new house. As a first time buyer this was brand new terrain for me, and Isobel put my mind at ease immediately and handled the whole process effortlessly for me. She was brilliant as was Francis, would highly recommend working with this team.

Isobel and all the staff at MMOD solicitors were more than helpful.. explained everything very well took a lot of the stress away when we bought our house last March. I would highly recommend them all.

I have been dealing with Isobel and her team since 2015 in regard to the buying and selling of property. I have been accommodated after hours when it wasn't possible for me to meet in office hours and I really appreciated that. I have found Isobel always very professional and down to earth to deal with and there is no time wasting! Isobel is also great to give advice. Big shout out to Frances too.

I just wanted to say 'Thank You' to Isobel, Frances and all the team at MMOD Solicitors for all your hard work & help on the sale & purchase of my home. The service provided was excellent throughout and I really appreciated your kind and patient advice when I was getting stressed. I would have no hesitation in highly recommending MMOD solicitors to all my friends & relatives

Myself and my husband dealt with MMOD solicitors for the purchase of our first home. Isobel, Frances and Leona went above and beyond for us and the process went as smoothly as we could have hoped. No ask was no big and the service was second to none. We highly recommend Isobel and MMOD solicitors.

Dealt with MMOD when buying a new home. Isobel and the team were brilliant to deal with, very prompt and efficient in dealing with the sale.Very easy to make contact with over the phone, compared to others.- Excellent solicitors, would highly recommend them.

When my partner and I were setting up our mortgage we chose MMOD Solicitors on the back of a recommendation from our parents who have been dealing with them for years. The advice and help we got from everyone there made setting up our mortgage straightforward and completely hassle free. – We would absolutely recommend MMOD Solicitors to a friend and couldn't praise their services highly enough.


We have dealt with Isobel, Bernard & Brian for several years. We always found them to be very helpful, knowledgeable and efficient. – Their professional service always made it a pleasant experience.

A FIVE STAR experience!! We recently had the pleasure of appointing Isobel O'Dea to deal with the sale of our house.The sale went through with such ease even during the recent Covid-19 crises, no issue too big to solve. The experience was second to none. – I would highly recommend Isobel O'Dea and all the MMOD staff for their outstanding professional service.

We have used Isobel at MMOD over the years. A friendly, efficient, no nonsense service is always provided – I would highly recommend Isobel and MMOD solicitors.

Very knowledgeable and helpful business located in the centre of Ennis. Isobel assisted me with the drawing up of wills. She explained the process, the importance of having an up to date will, – provided good advice and made the process very easy.

I've found MMOD to be extremely helpful and efficient. Having dealt with both Isobel and Bernard – I found them to be excellent.

Dealing with Isobel and team at MMOD for both personal and business in all legal matters, they provide an – excellent service and come highly recommended.
Call Us & We Will Call You Back!
FREE CALL BACK : If you are considering using our services or you are uncertain about any legal matter, please contact us now.  All queries are dealt with in full confidence and without obligation.